Podcast: Play in new window | Download (Duration: 1:00:14 — 48.3MB) | Embed
We are closing in on a year into this pandemic. We just elected a new President. We've had sports return at a professional and collegiate level and around the country kids have continued to be involved in sports, with some areas more restricted than others. Locally, here around St Louis and in Missouri we've had sports for this fall, although some areas, including a good chunk of the St Louis Metropolitan area got off to a late start from restrictions placed by the county health departments. But we've also seen state championships occur the last few weeks and I am truly a believer that we can allow sports to happen but it hasn't looked entirely normal and likely won't for the foreseeable future.
It's been 3 months since we had a COVID update and we talked about what will happen with fall sports. Today on the podcast, we will discuss a variety of things as to what we know about sports, what has worked and what hasn't, how do we move forward and provide updates on the cardiac concerns in athletes with COVID.
The Pediatric Sports Medicine Podcast Links Bar:

 Subscribe via Apple Podcasts | Subscribe via RSS Feed |
 Facebook Page |
 Twitter Page | 
Stitcher Page
Find Even More Ways to Listen & Subscribe via The Podcaster Matrix!
The ultimate success for every podcaster – is FEEDBACK! Be sure to take just a few minutes to tell the hosts of this podcast what YOU think over at Apple Podcasts! It takes only a few minutes but helps the hosts of this program pave the way to future greatness!
Not an Apple Podcasts user? No problem! Be sure to check out any of the other many growing podcast directories online to find this and many other podcasts via The Podcaster Matrix!
Housekeeping
— Get the whole story about Dr. Mark and his launch into this program, by listing to his "101" episode that'll get you educated, caught up and in tune with the Doctor that's in the podcast house! Listen Now!
— Interested in being a Guest on The Pediatric Sports Medicine Podcast? Connect with Mark today!
Links from this Episode:
— Dr. Mark Halstead https://www.ortho.wustl.edu/content/Patient-Care/2797/Find-a-Physician/Physician-Directory/Mark-Halstead-MD/Bio.aspx
Dr. Jonathan Kim https://providers.emoryhealthcare.org/provider/Jonathan+H+Kim/777919
Twitter: @jonathankimmd
Dr. Jason Newland http://pediatrics.wustl.edu/faculty/Newland_J
Twitter: @JasonGNewland
Dr. Andrew Peterson https://uihc.org/andrew-peterson
Twitter: @andy_peterson_
Kim JH, Levine BD, Phelan D, et al. Coronavirus Disease 2019 and the Athletic Heart: Emerging Perspectives on Pathology, Risks, and Return to Play. JAMA Cardiol. Published online October 26, 2020. doi:10.1001/jamacardio.2020.5890 https://jamanetwork.com/journals/jamacardiology/fullarticle/2772399
Rajpal  S, Tong  MS, Borchers  J,  et al.  Cardiovascular magnetic resonance findings in competitive athletes recovering from COVID-19 infection.   JAMA Cardiol. Published September 11, 2020. doi:10.1001/jamacardio.2020.4916
Medical Conditions Affecting Sports Participation (American Academy of Pediatrics) https://pediatrics.aappublications.org/content/121/4/841
Calls to the Audience Inside this Episode:
— Interested in being a guest inside The Pediatric Sports Medicine Podcast with Dr. Mark? Tell us now!
— Ready to share your business, organization or efforts message with Dr. Mark's focused audience? Let's have a chat!
— Do you have feedback you'd like to share with Dr. Mark from this episode? Share YOUR perspective!
Tell Us What You Think!
Feedback is the cornerstone and engine of all great podcast. Be sure to chime in with your thoughts, perspective sand more.  Share your insight and experiences with Dr. Mark by clicking here!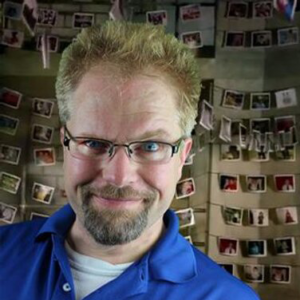 The Host of this Program:
Mark Halstead: 
Dr. Mark Halstead received his medical degree from the University of Wisconsin Medical School. He stayed at the University of Wisconsin for his pediatric residency, followed by a year as the chief resident. Following residency, he completed a pediatric and adult sports medicine fellowship at Vanderbilt University. He has been an elected member to the American Academy of Pediatrics (AAP) Council on Sports Medicine and Fitness and the Board of Directors of the American Medical Society for Sports Medicine (AMSSM). He has served as a team physician or medical consultant to numerous high schools, Vanderbilt University, Belmont University, Washington University, St. Louis Cardinals, St. Louis Blues, St. Louis Athletica, and St. Louis Rams. He serves and has served on many local, regional and national committees as an advisor for sports medicine and concussions. Dr. Halstead is a national recognized expert in sport-related concussions and pediatric sports medicine.
— Dr, Mark Halstead on Facebook
— Dr, Mark Halstead on LinkedIn
— Dr, Mark Halstead on Twitter
— Learn Why The Pediatric Sports Medicine Podcast Exists…
The Guests Featured Inside this Program
Dr. Jonathan Kim: 
Dr. Jonathan Kim is an Assistant Professor of Medicine and Chief of Sports Cardiology in the Division of Cardiology and Orthopedics at Emory University and additionally holds an adjunct Professorship in the School of Applied Physiology at the Georgia Institute of Technology. He completed undergrad at Emory and was a Fulbright Scholar before attending Vanderbilt Medical School. He completed his residency in Internal Medicine and Pediatrics at Massachusetts General Hospital and a cardiology fellowship at Emory. He is the Team Cardiologist for essentially all the Atlanta Pro sports teams as well as at Emory and Georgia Tech. He is a member of the NBA Cardiac Advisory Committee and the American College of Cardiology's Sports and Exercise Council.
— Dr Jonathan Kim on Twitter
Dr. Andy Peterson: 
Dr. Andy Peterson is an Associate Professor in the Department of Pediatrics at the University of Iowa. He completed undergraduate at Lawrence University and Medical School at the University of Wisconsin.  He did his residency training in Pediatrics and completed fellowships in both Primary Care Sports Medicine and Clinical Research at the University of Wisconsin.  He now directs the University of Iowa Primary Care Sports Medicine and Sport Concussion Programs.  He works clinically as a Sports Medicine Physician and as the Head Team Physician for the Iowa Hawkeyes.
— Dr Andy Peterson on Twitter
Dr. Jason Newland: 
Dr. Jason Newland is a professor in the Department of Pediatrics at Washington University and St Louis Children's Hospital. He completed his undergraduate degree at Notre Dame followed by his medical degree at the University of Oklahoma. He then went to the University of Nebraska and finished his tour around the country for his academic training by completing his fellowship in pediatric infectious disease at Children's Hospital in Philadelphia. He previous was on the faculty as a pediatric infectious disease specialist at Children's Mercy in Kansas City and then came to St Louis in 2016. He also is the Director of the Antimicrobial Stewardship Program at St Louis Children's Hospital. And also relevant to the podcast, he is an avid sports fan and has 3 teens who are active in swimming, soccer and basketball.
— Dr. Jason Newland on Twitter