Podcast: Play in new window | Download (Duration: 4:58 — 4.6MB) | Embed
Isn't it grand that we have a world where, with some hard work, determination and focus anyone can make a decent life for themselves. We all have examples, some personal, of people who, despite bad odds, forged ahead and created a solid framework for themselves and their families. Presumably, these same values and initiatives are passed on to their family members. Some will heed the message, some will not. Some will go on to have a rewarding, productive life, some will not…
The Castle of Common sense Podcast Links Bar:

  Subscribe via iTunes |
Subscribe via RSS Feed |
  Facebook Page |
  Twitter Page |
 Stitcher Page
Rate this Podcast on iTunes!
The ultimate success for every podcaster – is FEEDBACK! Be sure to take just a few minutes to tell the hosts of this podcast what YOU think over at iTunes! It takes only a few minutes but helps the hosts of this program pave the way to future greatness!
Not an iTunes user? No problem! Be sure to check out any of the other many growing podcast directories online to find this and many other podcasts on The 2GuysTalking Podcast Network!
Tell us what you think! It's never too late to be an advertiser in this podcast, thanks to Perpetual Advertising! Contact Fast Freddie's Castle of Common Sense now and learn more about why podcasting allows your advertising dollar to live across millions of future listeners – FOREVER!
Tell Us What You Think About 2GuysTalkingStarWars:
Tell us what you think and we'll use your comments in a future ALL-FAN-INPUT Episode! Educating the public is what we've based all of our programming on and we're eager to connect with others who are doing it! Know about another podcast, YouTuber or other media generator making a difference in the way of perspective when it comes to law enforcement? Tell us about them now and we'll link to them and have them in a future episode of Fast Freddie's Castle of Common Sense!
The Hosts of this Program: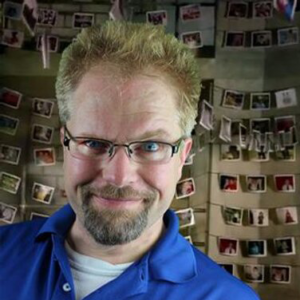 Fast Freddie:
Take a leap back around 500 years to a medieval castle to listen
to the wisdom found in FAST FREDDIE'S CASTLE OF COMMON SENSE.
Who is FAST FREDDIE?  He is a 75-year-old grandfather who has survived , thrived and then retired from over 50 years in the hot cauldron of customer service and business interaction. He is a man who has an opinion on everything. He likes controlled sarcasm.He dislikes zealots of all stripes. He believes in moderation in all things.He has no time for non-sensical causes. His mission? THE RESTORATION OF COMMON SENSE.