Podcast: Play in new window | Download (Duration: 1:03:05 — 86.6MB) | Embed
Have aliens visited Earth? This question has always been an intriguing one. From the first "contact" we may have had in 1947, the various incidents reporting inside of The Air Force's "Project Blue Book" to any one of hundreds of documentaries you can find streaming online today – the question "have we been visited" is alive and well. In 1996, Hollywood, and the makers of "STARGATE" gave us a very special feature film that allowed us to dig even further into that question.
It was called "Independence Day" and it was glorious. From the bursting-at-the-seams casting to the ground-breaking and still delightful special effects to impeccably placed humor, we haven't really been given something as special as Independence Day in a long time. It's time for you to check out what 2GuysTalking thought of a truly "close encounter" that all of us had, and still remember here on The 2GuysTalking Podcast Network as we dig into The Perspective Review of "Independence Day, 1996, directed by Roland Emmerich.
The Perspective Review Podcast Links Bar:

 Subscribe via iTunes |
 Subscribe via RSS Feed |
 Facebook Page |
 Stitcher Page
 Rate this Podcast on iTunes!
The ultimate success for every podcaster – is FEEDBACK! Be sure to take just a few minutes to tell the hosts of this podcast what YOU think over at iTunes! It takes only a few minutes but helps the hosts of this program pave the way to future greatness!
Not an iTunes user? No problem! Be sure to check out any of the other many growing podcast directories online to find this and many other podcasts on The 2GuysTalking Podcast Network!
The Hosts of this Program: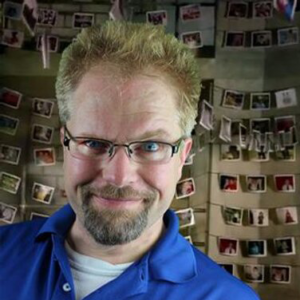 Mike Wilkerson:
Mike Wilkerson is a former certified Sign Language Interpreter for the Deaf, now Marketing Automation Director for a large St. Louis-based Computer company and has been hosting, producing, concepting and enhancing podcasts for 13 years. While his interests are definitively pop culture-based, the bottom line is: It's ALL About Perspective. Whether it's being captured inside of one of Mike's Podcast Capture Studios (based in St. Louis) inside the coming-soon "Micro Audio Podcast Capture Studios" (MPACS) or via The Podcast Bug: A 1974 custom Superbeetle with a recording studio built inside of it – Podcasting is Captured  Perspective. Be sure to contact Mike with questions about podcasting, about the many programs he hosts or about the other programs that populate The 2GuysTalking Podcast Network.
— Mike Wilkerson on Facebook
— Mike Wilkerson on LinkedIn
— Mike Wilkerson on Twitter
— 2GuysTalking on LinkedIn