Podcast: Play in new window | Download (Duration: 59:03 — 81.1MB) | Embed
There are so many benefits to having animals as part of our lives and the special benefit is their ability to provide emotional support. Besides unconditional love, they have a natural instinct to heal in a way that is often difficult to explain.
In my previous episode I had mentioned that clients would often come to my office to specifically speak with my therapy dog. While I watched their interaction I've witnessed the calming affect at work and felt it in my own personal life with my animal companions. We know that animals have many positive affects and my guess, Jane Miller, will discuss some of the work she has done using animals as healers during this episode of the Animal Academy Podcast.
The Animal Academy Podcast Links Bar: (Look for All of These Links Soon!)

 Subscribe via Apple Podcasts | Subscribe via RSS Feed |
 Facebook Page |
 Twitter Page | 
Stitcher Page
Find Even More Ways to Listen & Subscribe via The Podcaster Matrix!
The ultimate success for every podcaster – is FEEDBACK! Be sure to take just a few minutes to tell the hosts of this podcast what YOU think over at Apple Podcasts! It takes only a few minutes but helps the hosts of this program pave the way to future greatness!
Not an Apple Podcasts user? No problem! Be sure to check out any of the other many growing podcast directories online to find this and many other podcasts via The Podcaster Matrix!
Housekeeping
We all know that the ANIMALS are the ones who teach us so much! What would you like to share about animals, your experiences with them or that you've learned over the years?
— Interested in being a Guest on The Animal Academy Podcast? Connect with Allison today!
Links from this Episode:
Calls to the Audience Inside this Episode:
— As an animal lover, what information would YOU like to learn from this program? Tell us now!
— Do YOU have a story detailing the wonder of the human/animal connection? Tell us now!
— What's YOUR perspective when it comes to Veterinary Social Work?  Tell Us Now!
— Do you have feedback you'd like to share with Allison from this episode? Share YOUR perspective!
Tell Us What You Think!
Feedback is the cornerstone and engine of all great podcast. Be sure to chime in with your thoughts, perspective sand more.  Share your insight and experiences with Allison by clicking here!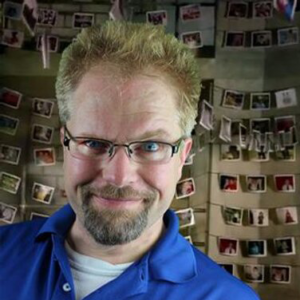 The Host of this Program:
Allison White: 
Allison is a licensed clinical social worker who has worked in the field of mental health for over 27 years. She has been involved in programs that value the human-animal connection including therapy dog work, obedience, agility, conformation, herding and field work. When her dogs encountered sports-related injuries, she was introduced to the field of canine rehabilitation and sport's medicine. Her passion has been to recognize this human-animal bond and what we can learn from animals, which improves our own quality of life by allowing us to experience their unconditional love, devotion and intelligence.
— Allison White on Facebook
— Allison White on LinkedIn
— Allison White on Twitter
— Learn Why The Animal Academy Podcast Exists…
Jane Miller: 
Jane Miller, LISW, IAABC-CDBC & AABP-CDBT, Pet CPR & First Aid Certified, works in private practice as a licensed psychotherapist/clinical social worker, with a particular interest in holistic modalities of healing. She currently focuses on educating others about the legal, ethical, and practical criteria of working with Psychiatric Service Dogs (PSDs). Miller has lectured about PSDs in a variety of settings, ranging from The Cleveland Clinic & Metro Health Medical Centers' Departments of Psychiatry & Psychology, The International Association of Animal Behavior Consultants Conference (IAABC), The Cleveland Natural History Museum, The Psychology of Health, Immunity & Disease Conference (NICABM), The National Association of Social Workers Conference and many other national and local organizations, schools, and dog-training facilities. She appeared in the PBS program "Health Visions – Animals As Healers" on the healing power of animals and joined world-renowned veterinarian/author Dr. Allen Schoen to present a workshop on the topic of animals as healers at a national conference for medical professionals (See NICABM). She is also a practitioner of QiGong and Reiki and teaches stress reduction techniques to her clients and their service dogs. Miller earned her BA in psychology and biology from Oberlin College, and her MSSA in Clinical Social Work from Case Western Reserve University. She has received the Irene Sogg Gross Award for Humanitarian Services and has contributed scholarly essays for professional journals and anthologies in the field of clinical social work. Her professional experience includes serving as a counselor at a battered women's shelter and at a group home supervisor for the developmentally disabled, and as a research assistant in microbiology/immunology at Temple University Medical School.