Podcast: Play in new window | Download () | Embed
In this episode we talk with Jamie Manson, writer for of the National Catholic Reporter, about Sacrament – a churchy term with everyday resonance when heard through Jamie's story.
A girl from New York who wants to be a priest, her mother and teachers believe in her. When the Roman Catholic Church closes their doors, Jamie finds herself – and her faith – at a Protestant Divinity School.  This and more when a Priest and a Bishop walk into Jamie Manson's story.
The A Priest and a Bishop Podcast Links Bar:


  Subscribe via iTunes |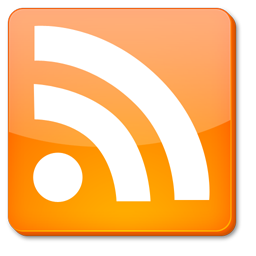 Subscribe via RSS Feed | 
  Facebook Page | 
  Twitter Page |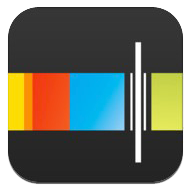 Stitcher Page
Don't Forget to Rate this Podcast on iTunes!
The ultimate success for every podcaster – is FEEDBACK! Be sure to take just a few minutes to tell the hosts of this podcast what YOU think over at iTunes! It takes only a few minutes but helps the hosts of this program pave the way to future greatness!
Not an iTunes user? No problem! Be sure to check out any of the other many growing podcast directories online to find this and many other podcasts on The 2GuysTalking Podcast Network!
May everything you see, eat, touch, smell, hold and love today illuminate your life with the grace its Source longs to express.
The Blessing Art for This Episode:
Be an Advertiser/Sponsor for This Program!
Tell us what you think! It's never too late to be an advertiser in this podcast, thanks to Perpetual Advertising! Contact us now and learn more about why podcasting allows your advertising dollar to live across millions of future listeners – FOREVER!
The Hosts of this Program:
Jessica Gazzola:
Jessica is an ordained priest in the Ecumenical Catholic Communion.
She is a mother to three kids who keep her busy and who remind her what it means to be human in a spiritual world.
Jessica grew up in the Roman Catholic Church and was powerfully influenced by its Sacraments and various strains of mysticism. She attended Marquette University and there the Jesuits helped ground her faith in reason and social justice. Jessica received her Masters of Divinity at an ecumenical seminary, Eden Theological Seminary in St. Louis, where she was exposed to the wider world of Christianity. After Seminary she served the community of Sts. Clare & Francis as their Associate Pastor for seven years. Lately, Jessica has pulled back from her busy life in the parish to parent and dive deeper into her soul through projects like writing, gardening, cooking, and podcasting.
Frank Krebs:
Francis "Frank" Krebs served as a Roman Catholic priest in St. Louis, MO until 1990. He has been with his spouse, Art Maines, since 1998. Frank felt called back into ministry and joined the Ecumenical Catholic Communion (ECC) in 2005 after working for 15 years at a large behavioral health company as director of training and organizational development. Frank was, in that same year, a founding pastor of Sts. Clare & Francis ECC community in St. Louis, MO, where he continues to serve. In October of 2014, Frank was elected and consecrated to serve as Presiding Bishop of the ECC—"Bishop Francis"; since the ECC is a member communion, Bishop Francis also serves on the governing board of the National Council of Churches.