Podcast: Play in new window | Download (Duration: 33:27 — 26.8MB) | Embed
Carbs, protein and fat. Macro and micronutrients. Dieting and calories. Supplements. All things that athletes are concerned about to varying degrees. Proper nutrition is essential for fueling our bodies and optimizing our athletic performance. But are our athletes doing it correctly? Are we advising our patients correctly? Join us for Part II as we continue to chat with a prominent sports nutritionist and we tackle a wide variety of topics in the area of sports nutrition and what we need to think about with our athletes.
Did you miss out on the FIRST part of this nutrition series? Listen to it now!
The Pediatric Sports Medicine Podcast Links Bar:

 Subscribe via Apple Podcasts | Subscribe via RSS Feed |
 Facebook Page |
 Twitter Page | 
Stitcher Page
Find Even More Ways to Listen & Subscribe via The Podcaster Matrix!
The ultimate success for every podcaster – is FEEDBACK! Be sure to take just a few minutes to tell the hosts of this podcast what YOU think over at Apple Podcasts! It takes only a few minutes but helps the hosts of this program pave the way to future greatness!
Not an Apple Podcasts user? No problem! Be sure to check out any of the other many growing podcast directories online to find this and many other podcasts via The Podcaster Matrix!
Housekeeping
— Get the whole story about Dr. Mark and his launch into this program, by listing to his "101" episode that'll get you educated, caught up and in tune with the Doctor that's in the podcast house! Listen Now!
— Interested in being a Guest on The Pediatric Sports Medicine Podcast? Connect with Mark today!
Links from this Episode:
— Dr. Dan Benardot foodandsport.com
Twitter: @DrDanBenardot
— Advanced Sports Nutrition: 3rd edition https://www.amazon.com/Advanced-Sports-Nutrition-Dan-Benardot/dp/1492593095/ref=sr_1_1?dchild=1&keywords=benardot&qid=1603765116&sr=8-1
A– cademy of Nutrition and Dietetics: Find a Nutritionist https://www.eatright.org/find-an-expert
— Kwiatkowska D, Wójtowicz M, Jarek A, Goebel C, Chajewska K, Turek-Lepa E, Pokrywka A, Kazlauskas R. N,N-dimethyl-2-phenylpropan-1-amine – new designer agent found in athlete urine and nutritional supplement. Drug Test Anal. 2015 Apr;7(4):331-5. doi: 10.1002/dta.1741. Epub 2014 Oct 29. PMID: 25355281. https://pubmed.ncbi.nlm.nih.gov/25355281/
— Maughan RJ. Quality assurance issues in the use of dietary supplements, with special reference to protein supplements. J Nutr. 2013 Nov;143(11):1843S-1847S. doi: 10.3945/jn.113.176651. Epub 2013 Sep 11. PMID: 24027186. https://pubmed.ncbi.nlm.nih.gov/24027186/
— Manore MM, Patton-Lopez MM, Meng Y, Wong SS. Sport Nutrition Knowledge, Behaviors and Beliefs of High School Soccer Players. Nutrients. 2017 Apr 1;9(4):350. doi: 10.3390/nu9040350. PMID: 28368321; PMCID: PMC5409689. https://pubmed.ncbi.nlm.nih.gov/28368321/
Calls to the Audience Inside this Episode:
— Interested in being a guest inside The Pediatric Sports Medicine Podcast with Dr. Mark? Tell us now!
— Ready to share your business, organization or efforts message with Dr. Mark's focused audience? Let's have a chat!
— Do you have feedback you'd like to share with Dr. Mark from this episode? Share YOUR perspective!
Tell Us What You Think!
Feedback is the cornerstone and engine of all great podcast. Be sure to chime in with your thoughts, perspective sand more.  Share your insight and experiences with Dr. Mark by clicking here!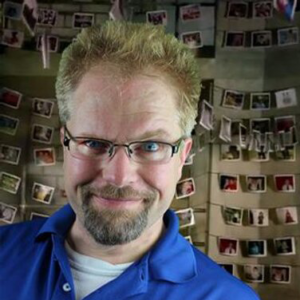 The Host of this Program:
Mark Halstead: 
Dr. Mark Halstead received his medical degree from the University of Wisconsin Medical School. He stayed at the University of Wisconsin for his pediatric residency, followed by a year as the chief resident. Following residency, he completed a pediatric and adult sports medicine fellowship at Vanderbilt University. He has been an elected member to the American Academy of Pediatrics (AAP) Council on Sports Medicine and Fitness and the Board of Directors of the American Medical Society for Sports Medicine (AMSSM). He has served as a team physician or medical consultant to numerous high schools, Vanderbilt University, Belmont University, Washington University, St. Louis Cardinals, St. Louis Blues, St. Louis Athletica, and St. Louis Rams. He serves and has served on many local, regional and national committees as an advisor for sports medicine and concussions. Dr. Halstead is a national recognized expert in sport-related concussions and pediatric sports medicine.
— Dr, Mark Halstead on Facebook
— Dr, Mark Halstead on LinkedIn
— Dr, Mark Halstead on Twitter
— Learn Why The Pediatric Sports Medicine Podcast Exists…
The Guest Featured Inside this Program
Dan Benardot: 
Dr. Dan Benardot received his PhD from Cornell University, is a Registered and Licensed Dietitian/Nutritionist, and is a Fellow of the American College of Sports Medicine. He recently retired as Professor of Nutrition, and Professor of Kinesiology and Health at Georgia State University, where he served as Director of the Laboratory for Elite Athlete Performance. He is now Professor Emeritus at Georgia State University, and Professor of Practice in the Center for the Study of Human Health at Emory University. He is the author of several books, including "Advanced Sports Nutrition", of which the 3rd edition was released at the end of July of 2020, many book chapters and journal articles. He has worked for many years with Olympic athletes, including power athletes and endurance athletes, and he was also the team nutritionist for the 5 years leading up to the Atlanta Falcons 2017 NFC Championship.
Connect with Dan Benardot: On the Web — On Twitter