Podcast: Play in new window | Download (Duration: 46:26 — 63.8MB) | Embed
One of the consequences of the Corona-virus pandemic is people are adopting more animals, which means they are also trying to find obedience trainers. There are limited in- person classes and most have limited enrollment due to need for social distancing. Besides offering in-home obedience training, my guest today will also discuss her focus on separation anxiety, which may occur as people return to work after being with their pets most of the day. We will also discuss her background with greyhound rescue and some other animal-related community projects that she has been involved in. I'd like to welcome Marilyn Gaffney to this episode of the Animal Academy Podcast.
The Animal Academy Podcast Links Bar: (Look for All of These Links Soon!)

 Subscribe via Apple Podcasts | Subscribe via RSS Feed |
 Facebook Page |
 Twitter Page | 
Stitcher Page
Find Even More Ways to Listen & Subscribe via The Podcaster Matrix!
The ultimate success for every podcaster – is FEEDBACK! Be sure to take just a few minutes to tell the hosts of this podcast what YOU think over at Apple Podcasts! It takes only a few minutes but helps the hosts of this program pave the way to future greatness!
Not an Apple Podcasts user? No problem! Be sure to check out any of the other many growing podcast directories online to find this and many other podcasts via The Podcaster Matrix!
Housekeeping
We all know that the ANIMALS are the ones who teach us so much! What would you like to share about animals, your experiences with them or that you've learned over the years?
— Interested in being a Guest on The Animal Academy Podcast? Connect with Allison today!
Links from this Episode:
Calls to the Audience Inside this Episode:
— As an animal lover, what information would YOU like to learn from this program? Tell us now!
— Do YOU have a story detailing the wonder of the human/animal connection? Tell us now!
— Have YOU had a pet that suffered from separation anxiety?  We Want To Know!
— What's YOUR perspective when it comes to dog training?  Tell Us Now!
— Do you have feedback you'd like to share with Allison from this episode? Share YOUR perspective!
Tell Us What You Think!
Feedback is the cornerstone and engine of all great podcast. Be sure to chime in with your thoughts, perspective sand more.  Share your insight and experiences with Allison by clicking here!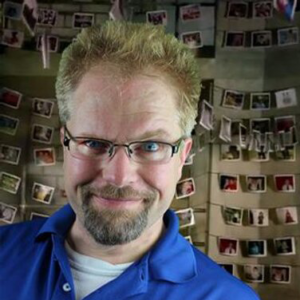 The Host of this Program:
Allison White: 
Allison is a licensed clinical social worker who has worked in the field of mental health for over 27 years. She has been involved in programs that value the human-animal connection including therapy dog work, obedience, agility, conformation, herding and field work. When her dogs encountered sports-related injuries, she was introduced to the field of canine rehabilitation and sport's medicine. Her passion has been to recognize this human-animal bond and what we can learn from animals, which improves our own quality of life by allowing us to experience their unconditional love, devotion and intelligence.
— Allison White on Facebook
— Allison White on LinkedIn
— Allison White on Twitter
— Learn Why The Animal Academy Podcast Exists…
Marilyn Gaffney: 
As a dog trainer certified by NADOI (the National Association of Dog Obedience Instructors), using positive training techniques, I teach people to train their dogs to be life-long companions.  I teach people how to communicate with their dogs in a language understood by canines.
In 1991, realizing that many pet owners were no longer interested in coming to training classes, with a generalized obedience curriculum, one night a week for ten weeks, I created On The Spot Dog Training.  On The Spot offers training in clients' homes, incorporating everyone living in the household and focuses on specific training needs of individual clients.  On The Spot provides flexibility, saves clients the time of transporting their pets to training facilities, and deals with pet behaviors where they occur – in clients' homes.
For several years, prior to launching On The Spot, after a year-long apprenticeship, I taught obedience classes for Kennelwood and various community organizations.
I have served as a mentor trainer for the Animal Behavior College providing local hands-on training experience for up-and-coming trainers.
With my own dogs, I have pursued a variety of endeavors.  I have shown in competitive obedience and conformation.  One of my Dalmatians was featured in a photo shoot and a television commercial.  Additionally, I raised a puppy for the Guide Dog Foundation for the Blind.
My spouse and I were charter members of Friends of REGAP, a fund-raising arm we created in the early 1990s to support retired-racing Greyhound adoption in St. Louis.
I continue to work with the University of Missouri College of Veterinary Medicine to grow Barkley House, a Ronald McDonald type facility for people and their pets at Mizzou.  While we continue to raise funds for the Barkley House prototype, we have retrofit two dedicated rooms at a nearby hotel as a precursor to Barkley House.
Additionally, I serve on the Steering Committee of the Humane Society of Missouri Women's Leadership Council, a group of professional women who connect with each other and direct our time, expertise and support toward making a lasting difference in the lives of animals in Missouri.
Over the years, dogs have introduced me to many of my dearest friends and have taught me invaluable lessons applicable to many aspects of my life.