Podcast: Play in new window | Download (Duration: 36:38 — 50.3MB) | Embed
Welcome to another episode of the Animal Academy Podcast. During my podcast, we've talked about the power of the human-animal connection. When I used to show my dogs in competition, I was amazed at how many young people were also running their dogs. In fact, they were often difficult to beat in competition! They had perseverance, self confidence and a special bond with the dogs they trained then showed in competition. I have the pleasure of speaking with Ella Palutis, a young adult who will share her experience in the 4-H program and involvement in competitive dog sports. She also discusses her goals for the future and demonstrates perseverance and ambition including the importance of mentoring other young people towards their own goals.
The Animal Academy Podcast Links Bar: (Look for All of These Links Soon!)

 Subscribe via Apple Podcasts | Subscribe via RSS Feed |
 Facebook Page |
 Twitter Page | 
Stitcher Page
Find Even More Ways to Listen & Subscribe via The Podcaster Matrix!
The ultimate success for every podcaster – is FEEDBACK! Be sure to take just a few minutes to tell the hosts of this podcast what YOU think over at Apple Podcasts! It takes only a few minutes but helps the hosts of this program pave the way to future greatness!
Not an Apple Podcasts user? No problem! Be sure to check out any of the other many growing podcast directories online to find this and many other podcasts via The Podcaster Matrix!
Housekeeping
We all know that the ANIMALS are the ones who teach us so much! What would you like to share about animals, your experiences with them or that you've learned over the years?
— Interested in being a Guest on The Animal Academy Podcast? Connect with Allison today!
Links from this Episode:
Calls to the Audience Inside this Episode:
— As an animal lover, what information would YOU like to learn from this program? Tell us now!
— Do YOU have a story detailing the wonder of the human/animal connection? Tell us now!
— Have YOU, or someone you know, experienced what 4-H has to offer?  We Want To Know!
— What's YOUR perspective when it comes to dog training?  Tell Us Now!
— Do you have feedback you'd like to share with Allison from this episode? Share YOUR perspective!
Tell Us What You Think!
Feedback is the cornerstone and engine of all great podcast. Be sure to chime in with your thoughts, perspective sand more.  Share your insight and experiences with Allison by clicking here!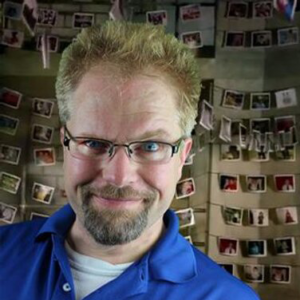 The Host of this Program:
Allison White: 
Allison is a licensed clinical social worker who has worked in the field of mental health for over 27 years. She has been involved in programs that value the human-animal connection including therapy dog work, obedience, agility, conformation, herding and field work. When her dogs encountered sports-related injuries, she was introduced to the field of canine rehabilitation and sport's medicine. Her passion has been to recognize this human-animal bond and what we can learn from animals, which improves our own quality of life by allowing us to experience their unconditional love, devotion and intelligence.
— Allison White on Facebook
— Allison White on LinkedIn
— Allison White on Twitter
— Learn Why The Animal Academy Podcast Exists…
Ella Palutis: 
Ella is president of the 4-H club Roving Rovers, which is focused on dog care as their primary project. She is also working on both her RACH and her MACH with her Aussie, Bailiwick Quinn It To Win It CD BN RM RAE MX AXJ OF CGC TKI. She recently put her first MACH on a border collie (Cassidy) she co-owns, and in 2019, she was ranked the #4 obedience junior handler by AKC.