Podcast: Play in new window | Download (Duration: 42:17 — 58.1MB) | Embed
You may wonder what it's like to be competitive with your dog while keeping them motivated, in good physical condition and trained across multiple venues. I've admired Sandy Ganz and her ability to have versatile dogs who have competed in obedience, tracking, agility, herding and conformation. During this interview, Sandy and I will chat about how to follow your dreams, how to stay focused on goals, how to maintain your own selfcare and the importance of keeping your dogs condition for competition. All of that and more can be found inside this episode of The Animal Academy Podcast.
The Animal Academy Podcast Links Bar: (Look for All of These Links Soon!)

 Subscribe via Apple Podcasts | Subscribe via RSS Feed |
 Facebook Page |
 Twitter Page | 
Stitcher Page
Find Even More Ways to Listen & Subscribe via The Podcaster Matrix!
The ultimate success for every podcaster – is FEEDBACK! Be sure to take just a few minutes to tell the hosts of this podcast what YOU think over at Apple Podcasts! It takes only a few minutes but helps the hosts of this program pave the way to future greatness!
Not an Apple Podcasts user? No problem! Be sure to check out any of the other many growing podcast directories online to find this and many other podcasts via The Podcaster Matrix!
Housekeeping
We all know that the ANIMALS are the ones who teach us so much! What would you like to share about animals, your experiences with them or that you've learned over the years?
— Interested in being a Guest on The Animal Academy Podcast? Connect with Allison today!
Links from this Episode:
Calls to the Audience Inside this Episode:
— As an animal lover, what information would YOU like to learn from this program? Tell us now!
— Do YOU have a story detailing the wonder of the human/animal connection? Tell us now!
— Do YOU have a story detailing the wonder of the human/animal connection?? Tell us now!
— Ready to share your business, organization or efforts message with Allison's focused audience? Tell us now!
— Do you have feedback you'd like to share with Allison from this episode? Share YOUR perspective!
Tell Us What You Think!
Feedback is the cornerstone and engine of all great podcast. Be sure to chime in with your thoughts, perspective sand more.  Share your insight and experiences with Allison by clicking here!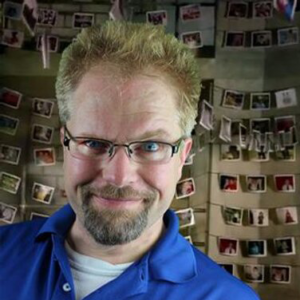 The Host of this Program:
Allison White: 
Allison is a licensed clinical social worker who has worked in the field of mental health for over 27 years. She has been involved in programs that value the human-animal connection including therapy dog work, obedience, agility, conformation, herding and field work. When her dogs encountered sports-related injuries, she was introduced to the field of canine rehabilitation and sport's medicine. Her passion has been to recognize this human-animal bond and what we can learn from animals, which improves our own quality of life by allowing us to experience their unconditional love, devotion and intelligence.
— Allison White on Facebook
— Allison White on LinkedIn
— Allison White on Twitter
— Learn Why The Animal Academy Podcast Exists…
Sandy Ganz: 
I am always seeking continuing education and remain ever curious about better training techniques, as well as how to better understand, enjoy and care for my dogs. First and foremost, though, my dogs are my best friends and companions who sleep on my bed every night
1967 – joined Mound City Obedience Training Club and the Greater St. Louis
Shetland Sheepdog Club. In recent years, I have been awarded Life Membership in the Sheltie Club
1980 – founding member of Gateway Tracking Club, one of the first 2 AKC tracking clubs in the U.S.
1981 – after several years of training Susi, our 3rd Sheltie, we earned her TDX title (Tracking Dog Excellent) to become the first Sheltie in the U.S. to earn that AKC title.
1982 – joined the American Shetland Sheepdog Association
1990 – co-authored with Susan Boyd, self-published and marketed the instructional book, Tracking From The Ground Up.
1992 – wrote, produced, narrated and marketed the instructional video, Tracking Fundamentals.
1993 – created the America Shetland Sheepdog Association's Versatility Award Program, administering it for 19 years.
2011 – awarded ASSA's Outstanding Service Award
Over the Years:
– Trained and showed 6 Shelties to AKC Obedience Trial Championships
– Trained and showed 3 Shelties to AKC Tracking Dog Excellent titles
– Trained and showed 2 Shelties to AKC Master Agility Championships
– Served on AKC's Tracking Advisory and Obedience Advisory Committees
– Dabbled in herding trials and conformation shows
– Continue to train and show my current dogs in obedience and agility