Podcast: Play in new window | Download (Duration: 1:07:51 — 93.2MB) | Embed
One of the most devastating moments I've ever experienced is recognizing my pet wasn't feeling well or something just didn't seem right. It could be turning up their nose at food, not having as much energy or not playing like they had before. It's always been a very scary moment, especially when hearing the diagnosis of cancer. In this episode I'll be speaking to Dr. Kim Selting, associate professor at the University of Illinois, who will discuss cancer treatments available, research and clinical trials.
The Animal Academy Podcast Links Bar: (Look for All of These Links Soon!)

 Subscribe via Apple Podcasts | Subscribe via RSS Feed |
 Facebook Page |
 Twitter Page | 
Stitcher Page
Find Even More Ways to Listen & Subscribe via The Podcaster Matrix!
The ultimate success for every podcaster – is FEEDBACK! Be sure to take just a few minutes to tell the hosts of this podcast what YOU think over at Apple Podcasts! It takes only a few minutes but helps the hosts of this program pave the way to future greatness!
Not an Apple Podcasts user? No problem! Be sure to check out any of the other many growing podcast directories online to find this and many other podcasts via The Podcaster Matrix!
Housekeeping
We all know that the ANIMALS are the ones who teach us so much! What would you like to share about animals, your experiences with them or that you've learned over the years?
— Interested in being a Guest on The Animal Academy Podcast? Connect with Allison today!
Links from this Episode:
Calls to the Audience Inside this Episode:
— As an animal lover, what information would YOU like to learn from this program? Tell us now!
— Do YOU have a story detailing the wonder of the human/animal connection? Tell us now!
— Have YOU had a pet impacted by cancer?  We Want To Know!
— Are YOU aware of any organisations offering funding for the benefit of prolonging a pets quality of life?  Tell Us Now!
— Do you have feedback you'd like to share with Allison from this episode? Share YOUR perspective!
Tell Us What You Think!
Feedback is the cornerstone and engine of all great podcast. Be sure to chime in with your thoughts, perspective sand more.  Share your insight and experiences with Allison by clicking here!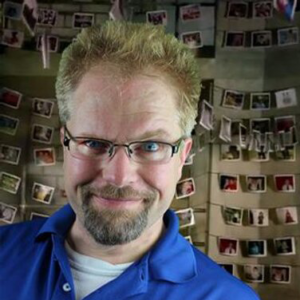 The Host of this Program:
Allison White: 
Allison is a licensed clinical social worker who has worked in the field of mental health for over 27 years. She has been involved in programs that value the human-animal connection including therapy dog work, obedience, agility, conformation, herding and field work. When her dogs encountered sports-related injuries, she was introduced to the field of canine rehabilitation and sport's medicine. Her passion has been to recognize this human-animal bond and what we can learn from animals, which improves our own quality of life by allowing us to experience their unconditional love, devotion and intelligence.
— Allison White on Facebook
— Allison White on LinkedIn
— Allison White on Twitter
— Learn Why The Animal Academy Podcast Exists…
Kim Selting, DVM, MS, DACVIM (Oncology), DACVR (Radiation Oncology): 
A native of Colorado, Dr. Kim Selting completed her undergraduate and veterinary studies at Colorado State University (CSU).  Following a one year rotating small animal internship in medicine and surgery at the Animal Medical Center in New York City, she spent 4 years in private practice in St. Louis, MO.  She then returned to the CSU Animal Cancer Center for a residency to become board-certified by the American College of Veterinary Internal Medicine in the specialty of medical Oncology.  Dr. Selting then joined the faculty at the University of Missouri from 2002-2017.  In 2013, she completed a non-conforming residency in Radiation Oncology and achieved board certification by the American College of Veterinary Radiology.  In July 2017, Dr. Selting accepted a position as Associate Professor at the University of Illinois to develop a radiation therapy program.  Current research interests include biomarkers of cancer and of chemotherapy toxicity, novel anticancer drugs, and effects of radiation on the tumor microenvironment.  Dr. Selting is the immediate Past President of the Veterinary Cancer Society (VCS), the past President of the Veterinary Cooperative Oncology Group and past member-at-large for VCS, and past Chair of the ACVIM Oncology Certifying Examination Committee.