Podcast: Play in new window | Download (Duration: 43:06 — 59.2MB) | Embed
At one point in time, the only way to enjoy your comic books was to sit down, hold them in your hands and turn the pages. Then, when it was time to put them away, you got up, grabbed a poly bag and board, slid your comic in and put it away, preferably in a long or short box. If you wanted to read a specific storyline, you had to dig through your collection and pull out all the related issues. That's how it was done.
Then the age of Trade Paperbacks and Digital Comics arrived…
No longer did you have to hunt through your collection for a story. The Trade Paperback has all the issues in one place, easy to store on a shelf.
No longer did you have to bag and board your newest comic acquisitions. The Digital Download allows for easy storage on your computer, along with being able to read your books anytime, anywhere, so long as you have a device to read them from.
With these types of advancements, it's been said that the world of printed comics is dying. The O.G.'s of My Big Fat Pull List have something to say about that during this episode revolving around The Changing World Of Comics!
The My Big Fat Pull List Podcast Links Bar:

 Subscribe via iTunes | Subscribe via RSS Feed |
 Facebook Page |
 Twitter Page | 
Instagram
Rate this Podcast on iTunes!
The ultimate success for every podcaster – is FEEDBACK! Be sure to take just a few minutes to tell the hosts of this podcast what YOU think over at iTunes! It takes only a few minutes but helps the hosts of this program pave the way to future greatness!
Not an iTunes user? No problem! Be sure to check out any of the other many growing podcast directories online to find this and many other podcasts on The 2GuysTalking Podcast Network!
 Housekeeping
— None in this Episode!
Links from this Episode:
Calls to the Audience Inside this Episode:
— What is YOUR preferred way of collecting comics?  Tell us now!
— What do YOU think is the cause of "the death of comic books"?  Tell us now!
— What is YOUR least favorite gimmick comic book companies use to create more sales?  Tell us now!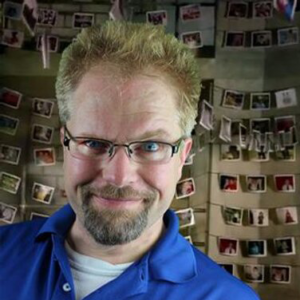 The Hosts of this Program:
Nicholas J. Hearne:
Blessed with an overactive imagination, Nick spent his early years absorbing as much pop culture as possible. From comic books to television, films, sci-fi, fantasy, horror – if it was great storytelling, he assimilated it! His fascination with the Teenage Mutant Ninja Turtles and Marvel Comics X-Men drove him to become an avid reader of all literature and a devoted comic collector at the age of eleven! Even though Nick enjoyed most comic book related material, his deep passion for all things "mutant" led to his alter ego being formed, the Uncanny Mister X! In recent years, Nick has co-founded his own comic book company, Archlight Comics, a film company, Archlight Studios, and has become a skilled podcaster and podcast editor. Mister X has taken all of Nick's talents and found an outlet for his mad ramblings… the My Big Fat Pull List podcast!
— Nicholas J. Hearne on Facebook
— Nicholas J. Hearne on LinkedIn
— Nicholas J. Hearne on Twitter
— 2GuysTalking on LinkedIn
Jacob Petri:
Just a common man, working hard with his hands, Jacob Petri has always had an eclectic taste in the world of pop culture. As a child, Jacob read comics, watched Saturday morning cartoons, enjoyed televised sports entertainment, played video games and collected trading cards and action figures. As an adult, he took his love of over the top theatrics and parlayed that into a mediocre Pro-Wrestling career, as he believed Pro-Wrestling was the closest he could get to live action comic books.
As Pistol Danger, he's used his knowledge and skill both in the ring and on the internet, navigating video games during Let's Plays and dishing out advice about the wrestling business. Needing to conquer new forms of entertainment, Pistol Danger has turned to podcasting, hoping to educate people on the finer points of geek culture, from comic books to films and everything in between.
— Jacob Petrie on Facebook
— Jacob Petrie on LinkedIn
— Jacob Petrie on Twitter
— 2GuysTalking on LinkedIn
Sean Murphy
Born with the ambition to one day be a professional football player and then join the military, Sean Murphy was always drawn towards hero based cartoons such as G.I. Joe and the X-Men. Sadly, those dreams were crushed after a terrible accident while playing street football. Sean learned that he was born with missing bones in his feet and his doctors informed him that he wouldn't be able to play pro football let alone join the military. Missing out on being the hero he wanted to be, Sean turned towards the heroes he knew and loved… comic book superheroes!
As his teenage years turned to adulthood, Sean found a deep love for pop culture. Taking part in role-playing games, cosplaying as his favorite characters at conventions, Sean even worked at a comic book shop for over a decade. His need to absorb geek culture and fun facts earned him the nickname Smurphy. A fun-loving and sometimes socially clueless podcaster, Smurphy is eager to pass on all he knows and then some.
— Sean Murphy on Facebook
— Sean Murphy on LinkedIn
— Sean Murphy on Twitter
— 2GuysTalking on LinkedIn